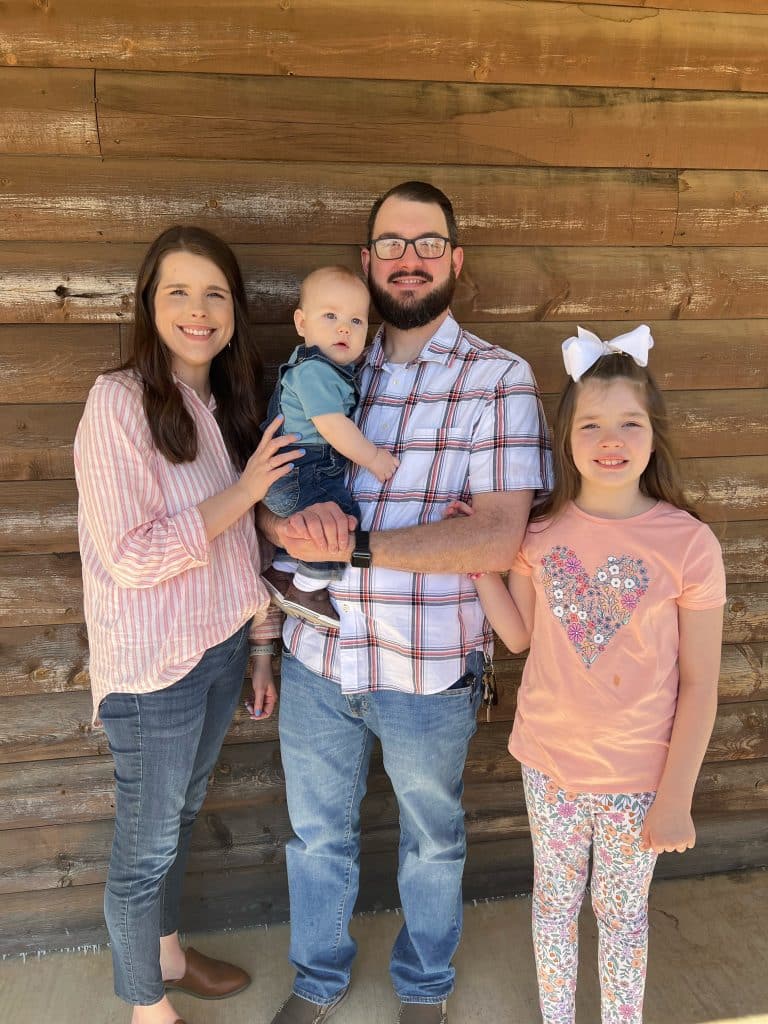 Lead Pastor - Charlie Ashby
Pastor Charlie Ashby and his family began their ministry at Gladewater Church of the Nazarene in August 2020. He and his wife, Ciara, of 14 years, are from Blanchard, LA, a small town north of Shreveport, LA. Since 2007, Pastor Charlie has served the Church of the Nazarene in both Louisiana and North East Texas as a youth pastor, church planter, and lead pastor.
He was ordained an elder in May 2014 and received his pastoral education from Nazarene Bible College. He also received several computer certifications through Southern University in Shreveport in computer networking. Pastor Charlie is currently pursuing a Master of Arts in Ministry degree. He has served the public by working at several library systems in Louisiana, and he currently serves the Gladewater community as a school bus driver for GISD.
When not working, Pastor Charlie enjoys spending time with his family, watching football, playing video games, and drinking coffee.
Contact Pastor Charlie
Email:
RevCharlie@pm.me
Phone:
(903) 845-4425
Our Mission and Vision @ GCN
What's our long-term goal?
To see those that attend GCN LOVE unconditionally (see Matthew 22:37-40), DISCIPLE intentionally (see Matthew 28:19-20), and SERVE compassionately (see Matthew 25:35-36, 40).
What's our daily goal?
To help people develop a love for God and their neighbor, to walk with them on life's journey, and to be the hands and feet of Jesus in our community.
What do we value?
Love, Discipleship, Missional, Family, Community, Ministry, Worship
PHYSICAL ADDRESS
401 W. Upshur Ave. Gladewater, TX 75647
MAILING ADDRESS
PO Box 727 Gladewater, TX 75647
CONTACT US
(903) 845-4425
gladewaternaz@gmail.com
CHURCH OFFICE HOURS
Monday – Thursday
8:00 AM – 2:30 PM